Restoration Job Management
January 13, 2021 •Ember Davis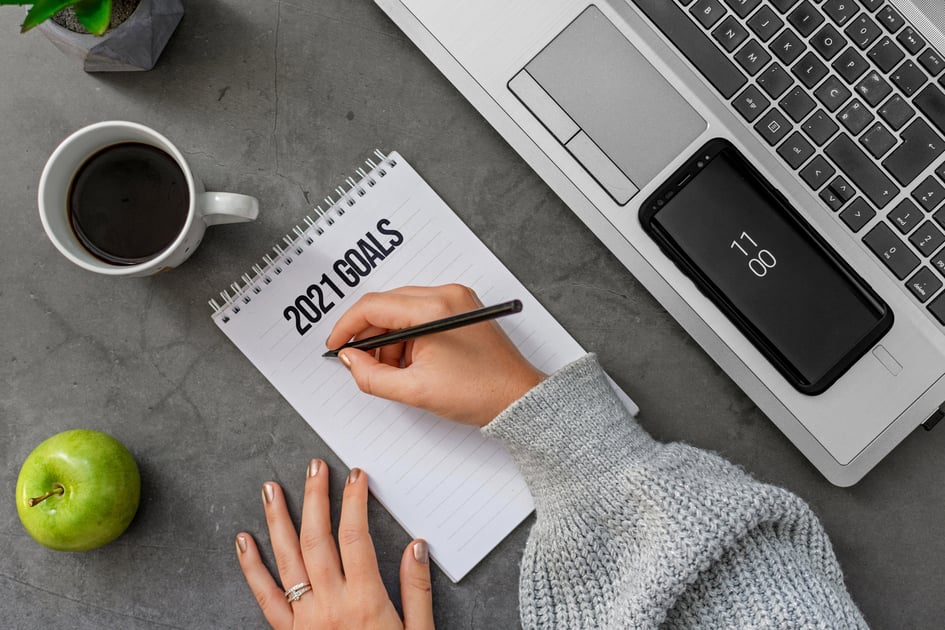 Restoration Job Management: Kick Off Your New Year Organized
One of the best things about starting a new year is the opportunity to start fresh and overcome past mistakes. We look back fondly on our successes over the course of the previous months, while we are also acutely aware of areas that need improvement. With the new year comes a renewed chance to improve – improve ourselves, improve our relationships, and improve our business. For restoration job management, it's an opportunity to streamline our operations and scale our business over the next 12 months.
In 2020, 41% of Americans interviewed stated that a new years' resolution included improved productivity and organization goals. Applied to the restoration industry, that's nearly 1 out of 2 contractors seeking improved organization for their business!
Organization in business is key, and the ripple affects can make waves in your profitability and overall success. Through organized restoration job management, many companies enjoy improved office and field documentation, increased revenue through improved job margins, more meaningful relationships with clients and business colleagues, more consistent and reliable results on every job, and more.
Your business personality an brand image is driven by your level of organization and efficiency, and it can speak volumes – both verbally and non-verbally.
Restoration job management software is designed to help your business build efficiencies around organization. Consider the following 3 ways that your restoration job management solution can help your business become more organized and efficient.
1. Effective Field Documentation
A mobile app designed specifically for in-field job management can be a powerful tool in the hands of your crews and technicians, project managers, and business development reps.
Crews and technicians have easy access to their daily schedule, they can effortlessly track time between jobs with a single touch, and have full control over job documentation, such as adding notes, taking photos on the jobsite, capturing a customer's signature on a work authorization form, completing a jobsite checklist, and more – all within a single app.
Project managers can review job files, manage their crews and review job financials without pulling out a laptop, while business development reps can schedule sales activities, communicate with key contacts, and document marketing spend for more effectively tracking ROI on every relationship.
When a mobile app is designed appropriately for use in the field – as it should be – your team is better prepared to complete the work expected of them through organized processes without added frustration.
Learn how the Xcelerate mobile app is designed for contractors like you.
2. Office Management
While crews in the field are "taking care of business", your office staff helps drive existing and new business forward. And that certainly requires strong organization without skipping a beat.
Your office team is a powerhouse in helping your business meet production and revenue goals. And it's important that they have the right tools to help them succeed.
When a new job is called in, your team needs easy means to create a new job record within your restoration job management system, to schedule crews on the new job, to assign estimators and project managers to task assignments, and more.
With the right organizational tools, your team doesn't have to wonder what to do next. It's will feel second nature and provide an easier path in fulfilling your company objectives.
See how Xcelerate is making it easier for office teams to manage their daily workflows.
3. Automation & Tasks
Automation is a beautiful thing. But without a thoughtful, organized process, it can quickly become a burden to your entire team.
Restoration job management software is designed to automate routine processes in order to reduce the amount of manual data entry. This includes providing your team members with automated tasks sequences to prompt next steps in a job, driving your job statuses forward without requiring human intervention, measuring key performance indicators and flagging possible production issues, and more.
It may sound robotic, but when organized in a way to systematize your business, automation can make a world of difference in your daily output and efficiency.
Nearly half of the contractors in our industry are looking for improved organization this year. Xcelerate Restoration job management software is designed to help you keep organized and improve your business results.
Let us know the challenges you face in getting organized this year – we'd love to share how Xcelerate can restore your power to succeed in business.