Xcelerate is proud to announce that we have achieved SOC 2 Type 2 compliance. This designation demonstrates our commitment to maintaining the highest standards of security and data protection for our customers. SOC 2 is a rigorous set of standards established by the American Institute of Certified Public Accountants (AICPA) to ensure that service providers like Xcelerate meet the needs of customers by maintaining a secure and controlled environment for processing data.
Achieving SOC 2 Type 2 compliance is a significant accomplishment and one that we take very seriously. It demonstrates that our systems and processes have been independently audited and found to be in compliance with the AICPA's strict guidelines. This means that our customers can have confidence in the security of their data when they entrust it to us.
At Xcelerate, we understand the importance of data security and we are dedicated to maintaining the trust of our customers. That's why we have made SOC 2 Type 2 compliance a priority and will continue to invest in the security of our systems and processes.
If you have any questions about our SOC 2 Type 2 compliance or the steps we take to protect your data, please don't hesitate to contact us.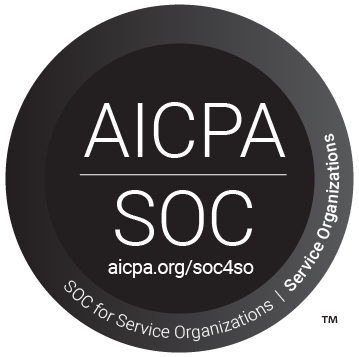 Xcelerate is the premier job management software for Restoration Contractors. As such we fully understand the importance of security around your data. Xcelerate was developed with protecting this data as the highest priority. Not only can you trust Xcelerate with your information, but you can also ensure that your customer's data is safe and secure.
To report any issues regarding security, please email us at security@xlrestorationsoftware.com.
ACCESS
We get it, convenient access to your information is critical in running your business and while we want to make it as easy as possible, it also needs to be secure. All of your vital information is hosted in the cloud through Microsoft Azure, trusted by enterprises, governments, and startups around the world. Each member of your team will be issued a username and password to access your organization's unique environment.
DATA TRANSFER
Real-time data transfer is one of the best features of Xcelerate, and ensuring this transfer is secure is a top priority. All data transfers are encrypted using HTTPS. This ensures that the information is not visible while in transit.
CREDENTIALS
Your credentials are the main protection for your account. Choosing a strong password is critical to this security. Xcelerate does not store this information, but if the need arises that it is forgotten it can be reset both through the mobile & online platform.
SECURITY OVERVIEW
Xcelerate's employees all undergo comprehensive background checks and security training upon hire. Ongoing security training takes place in regular company all-hands meetings where potential security threats are planned for and response plans are practiced. Outside 3rd party vendors are used for consultative plans and audits on all security measures.
PHYSICAL SECURITY OF DATA
Xcelerate's infrastructure is hosted on the Microsoft Azure platform. Only key employees of Microsoft are provided with physical access to the servers. For more information about Microsoft's security processes please see their online documentation.