FINALLY...
A CRM YOUR TEAM WILL LOVE
Improve Accountability.
See Results.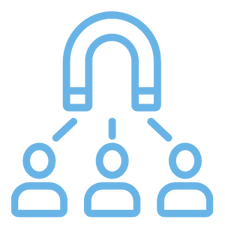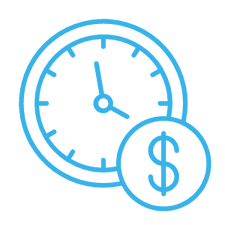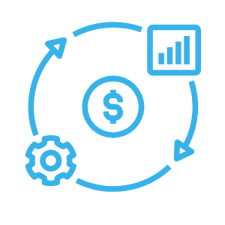 XCELERATE MAKES SELLING SIMPLE
WHY XCELERATE'S RESTORATION CRM?
Our Restoration CRM doesn't just cater to sales; it caters to restoration sales. With features like route mapping, leaderboards, and activity scheduling, our CRM ensures that your sales team operates at peak efficiency. Seamlessly integrated into the Xcelerate ecosystem, this CRM works harmoniously with other restoration software components, ensuring a seamless workflow that optimizes every step of the sales process.
Industry-Centric: Designed exclusively for restoration, our CRM aligns with your unique needs, ensuring every tool is optimized for success.
Enhanced Efficiency: Route mapping and leaderboards boost sales team efficiency, expediting deal closures.
Seamless Integration: Part of Xcelerate's suite, our CRM fits seamlessly into your existing workflow.
Data-Driven Insights: Track referrals, uncover trends, and make informed decisions that drive revenue.
With Xcelerate's Restoration CRM, you're not just managing sales; you're transforming your restoration business. Unlock the power of a tailored solution that places growth at the forefront, providing your sales team with the tools they need to excel in the competitive landscape of the restoration industry.
REVOLUTIONIZE YOUR RESTORATION SALES WITH:

SMART CARDS
Simplified contact card view to give you everything you need at a glance. See your contact's number of leads, incoming revenue, sales activities, and upcoming appointments.

ROUTE MAPPING
Find the most efficient route. Easily plan your day from the palm of your hand. Save hours by grabbing a route you've saved or start from scratch.

LEADER BOARDS
See who your top referral partners are by vertical, number of leads, and dollar amount. Reward your top performers and identify opportunities all while keeping the competition alive.

ACTIVITY SCHEDULING
Make appointments & schedule meetings. Track not only activities but time and marketing spend, giving you the ability to make the most of your resources & determine ROI.

REFERRAL TRACKING
See where your leads are coming from at a glance and reward & nurture your partnerships. Identify areas for opportunity and easily see where you can take action to improve sales.

ACCOUNTABILITY
Stop wondering how your team is performing. At a glance reports to give you the tools necessary to manage your team, partnerships, and your business. Added bonus: Your sales team will love it!

AND MUCH MORE!
SUPERCHARGE YOUR SALES TEAM
Whether you're curious and want more information delivered to your inbox or you're ready for a personalized demonstration, we've got you covered.
Submit your details for instant insights or schedule a call with our dedicated sales team.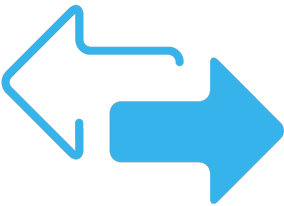 Your journey to elevated restoration job management begins here!
In the first 8 months of operation Core Environmental Solutions went from 0 to 1.2 million in sales. This is attributed to many factors but Xcelerate was absolutely monumental for this to occur.
In a day and age where service is lacking, people are stuck to their pocket computers like an octopus, and personal relationships seems a thing of the past it's truly refreshing to have a team like the Xcelerate team on my side. They understand the space of this industry and have built out a software that will streamline your business. If you want to continue to work in your business maybe use something else or continue with excel. If you want to build a real scalable business Xcelerate needs to be at the top of your tech stack. Xcelerate understands the needs of a restoration business owner. New school tech. Old school service.
"Xcelerate has been an easy and user-friendly that helps my staff be successful in the field and simply filter that data to the team in the office"
"Systems that capture everything, like what yours does - that's just cutting edge."
"Xcelerate is great. It streamlines our operations in many ways and helps keep our jobs organized from initial call to payment received.