THE RESTORATION BLUEPRINT
GUIDE TO STARTING A RESTORATION COMPANY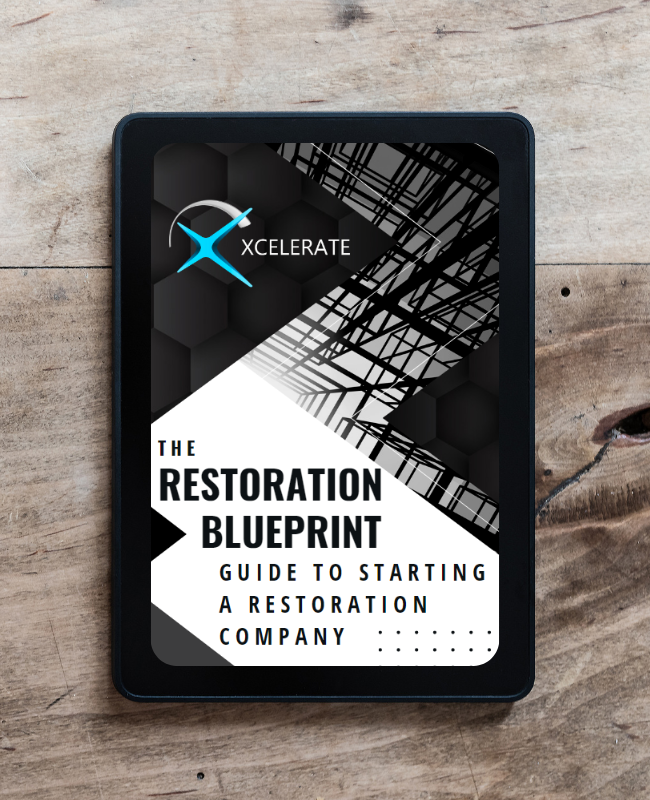 UNLEASH YOUR RESTORATION SUPERPOWERS
Unlock the secrets to starting and growing a successful restoration business with our comprehensive Ebook, "The Restoration Blueprint: Guide to Starting a Restoration Business." Discover everything you need to know about starting a restoration business, from crafting a solid business plan to implementing effective marketing strategies. Download now to gain invaluable insights and take your restoration business to new heights!
EXPERT GUIDANCE
Follow a comprehensive, step-by-step guide that covers all the essential aspects of starting a restoration business. From crafting a solid business plan to developing effective marketing plans, you'll have a clear roadmap to launch and scale your business with confidence.
INSIDER KNOWLEDGE
Gain access to expert insights and insider knowledge on what it takes to start and grow a successful restoration business. From industry trends to proven strategies, this Ebook provides the valuable information you need to set yourself apart and thrive in the competitive restoration market.
MAXIMIZE SUCCESS
Whether you're a seasoned entrepreneur or new to the restoration industry, this Ebook equips you with the tips to maximize your success. Learn how to attract customers, build strong relationships, and position your business for long-term growth and profitability.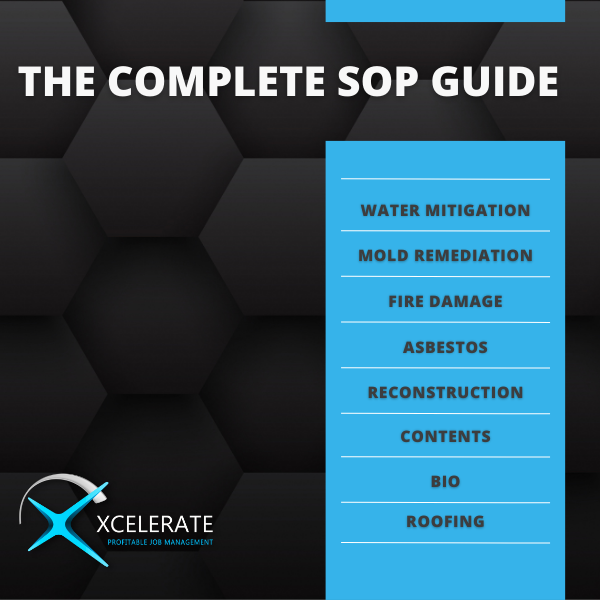 Tired of dealing with operational chaos and inconsistent processes?
Our Complete SOP Guide is here to help you streamline your business operations and maximize efficiency.
Download our comprehensive guide to gain valuable insights, best practices, and step-by-step instructions on creating and implementing effective Standard Operating Procedures (SOPs). From optimizing workflows to enhancing productivity, our guide covers it all.
Discover how SOPs can transform your business and drive success. Download the Complete SOP Guide now and take the first step towards operational excellence. Streamline your processes, improve consistency, and unlock the full potential of your business today.